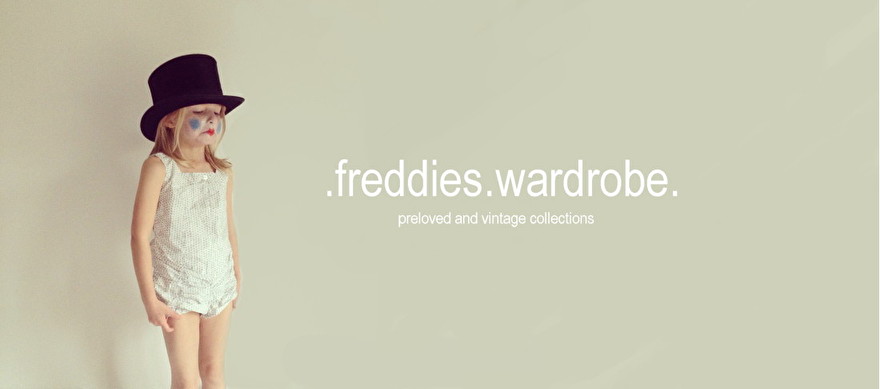 a small selection of preloved and vintage items for reduced prices.

about Freddie
Children grow. Fast. Children change their minds. Moms make mistakes. Life changes.
And then you find yourself stuck with a big pile of clothes.
I should know. It happens to me as a mother of 3 daughters. Life goes on.
But still.
There is this deep love for the clothes that are left behind.
They deserve better. They should continue to be loved.
By you and your kids?
Available items and prices
1. the collection will regularly change and new items will be added.
2. each item is checked carefully for defaults, and if there are any these will be mentioned in the description.
3. for each item the official size will be mentioned, but if there are any particularities as regard to fit, these will be described.
4. prices, dependent on condition, are approximately 30% of the official retail prices.
Seen anything you like?
1. please carefully read all descriptions of the current state of the item. No returns are possible.
2. select the item(s) of your choice and place in the shopping cart.